We have hundreds of cushions on offer, in all manner of shapes, sizes, materials, textures and colours. Our sales assistants are always on hand to help you choose the perfect cushions for your home. Come visit our showroom to browse our vast array of stock, from Scatterbox, Voyage Maison, Uneek, Malini and more!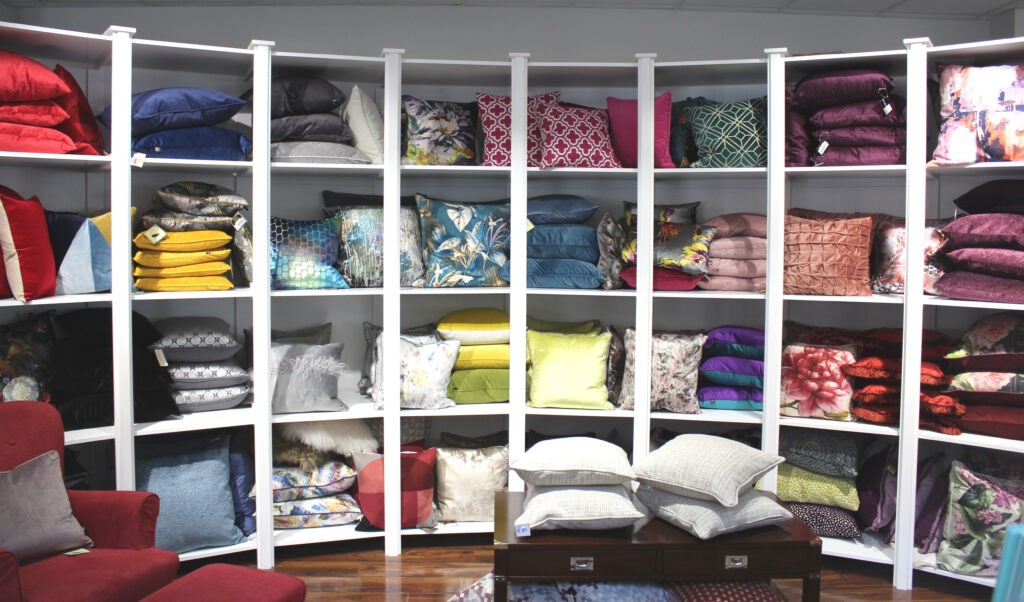 Showing 1–24 of 27 results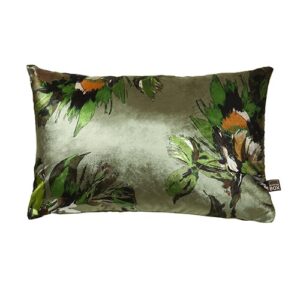 €

30.00
Adriana is a contemporary Irish design cut velvet and luxurious satin reverse. It has an eye catching pattern, with knife edge finish. A piece of art of your sofa or bed.Material: 100% Polyester.  Luxurious feather pad filling.
Add to cart