Showing 1–12 of 18 results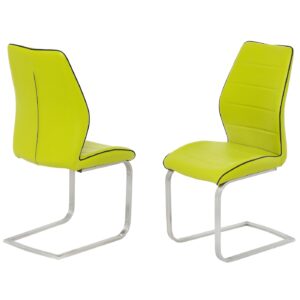 €

149.00
Ancona Cantilever Dining Chairs:
  The Ancona Cantilever Chairs are a unique blend of comfort and retro-futuristic styling. Designed to complement the curves of the
Lombardy Round Table
, Ancona is one of the most comfortable Chairs you will find. The Lime Green colour is accented by a Blue Trim with stylish lines & stitching.
Add to cart