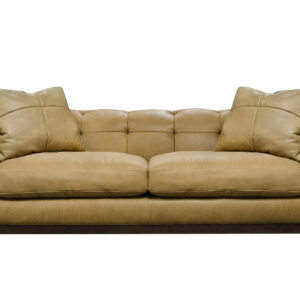 €

2,799.00
The Chesterfield story revisited. Hand tufted design in simple square form adds a new interpretation to this classic look. Shape and balance are in harmony across the simple form and the elegant, casual look is warm and welcoming. The addition of a beautifully upholstered plinth adds an light, airy quality to the overall collection. Customise with natural leathers and pops of vibrant luxury velvets.Price listed for Soul Camel leather (stock model). Can be made to order according to listed leathers/ fabrics.
Add to cart
Character leather sofa with cosy woven seats, available in a wide range of leather and fabric combinations.  Each piece of top quality, fully natural leather, sustainably sourced from around the world, bears unique variations in shade, grain and texture, further adding to the sofa's charm. Also available as a 2 seater, 3 seater, wing chair, snuggler chair and footstool.
Read more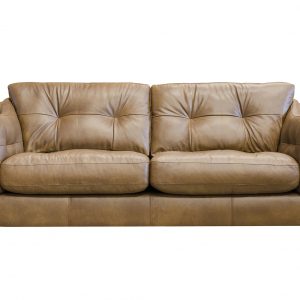 Soft slouchy design classic with squidgy arm pads and pin tuck detailing for added bounce. Looks great in Alexander and James's  natural buttery leathers.Available as a 2 seater, 3 seater, standard chair, snuggler chair and footstool.
Read more